The San Francisco Board of Supervisors' rules committee is scheduled to hold a hearing Monday, June 8, for Jane Natoli, a trans woman whom Mayor London Breed nominated to serve on the board that oversees the San Francisco Municipal Transportation Agency.
The LGBTQ community took shape in response to a history of targeted harassment by police: raids of gay bars, entrapment in cruising areas, violent responses to protest marches, failures to treat our cases seriously when we are victims of crime or murder.
The Williams Institute recently released new data revealing that more than 200,000 LGBT adults in the Golden State are at high risk for COVID-19, the illness caused by the virus.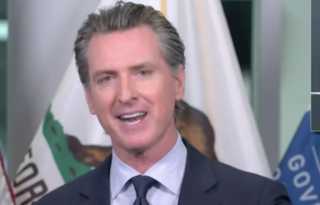 Last week we reported that California LGBT leaders were angry that Governor Gavin Newsom and his public health department have not gathered data on the sexual orientation and gender identity of COVID-19 patients.
As the B.A.R. forges ahead with its crowdfunding campaign to keep the newspaper operating during these difficult times, it was heartening to read a recent Gallup research paper that stated Americans agree that local news should receive COVID-19 relief.
As researchers race to understand the effects of COVID-19, the illness caused by the novel coronavirus, it's clear that African Americans across the country are dying at higher rates than the general population.