Click here for our Obituary Policy »
For more obituaries click here to access searchable PDF newspaper archive project.
Viewing 1 thru 12 of 1090 Stories
A memorial will be held Saturday, December 14, in San Francisco for Latina transgender activist Bianca Lucrecia, who died last month in Sacramento, friends announced.
A celebration of life will be held Saturday, December 7, from 5 p.m. to midnight for Silicon Valley Pride board president and CEO Thaddeus Campbell.
Howard Cruse, a pioneer in the LGBTQ cartooning movement and founding editor of Gay Comix, died November 26. He was 75.
The obituary for Amburn Richard (Dick) Hague.
The South Bay's LGBT community was reeling as news spread on social media of the sudden death of Silicon Valley Pride's CEO and board President Thaddeus Campbell over the weekend.
The obituary for Joy R. Seltzer.
The obituary for Joseph Conrad Brewer.
The obituary for Richard Peter "Pete" Cullinane.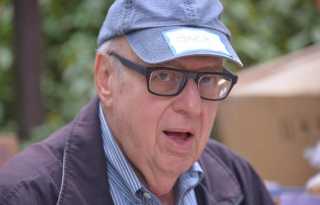 Jack Porter, a gay man who was one of the original board members of the National AIDS Memorial Grove and a longtime volunteer, died Friday, November 15. He was 81.
The obituary for Father J Terence Davis.
Vern Stewart, a gay man who produced leather contests and was known for his photography, died September 26 at his home in Washington, D.C. He was 77.
The obituary for George Edward McLane.
Viewing 1 thru 12 of 1090 Stories