In television ads and campaign videos, LGBT candidates for state legislative seats are highlighting California's twinned homelessness and housing crises.
Viewing 1 thru 12 of 557 Stories
A Southern California lawmaker is expected to request $15 million in new state funding for trans programs Tuesday (January 28).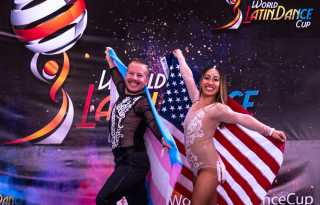 A Bay Area transgender man is crediting his love of dance with helping him find acceptance, and in the process, winning competitive awards.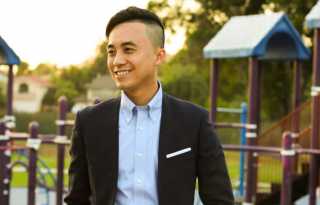 Voters in an Assembly district that straddles Alameda and Santa Clara counties could elect the first bisexual member of the Legislature this year.
San Francisco's Golden Gate Park celebrates its 150th birthday this year and events to commemorate the occasion are starting.
The San Francisco 49ers are headed to the Super Bowl in Miami after a blowout 37-20 NFC Championship win over the Green Bay Packers, powered by a mind-blowing four-touchdown, 220-yard rushing performance by running back Raheem Mostert.
The San Francisco Interfaith Council has announced events to celebrate the birthday of Martin Luther King Jr., which will be observed Monday, January 20.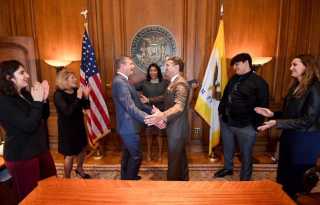 The new decade comes with a new chapter in the life of Golden State Warriors president and chief operating officer Rick Welts.
I want to take a moment to primarily speak to those who may be questioning whether they may be trans or nonbinary themselves, or are still fairly new to the potential transitions. Don't worry, if that isn't you, you're still welcome to read on.
Bogota's new mayor, Claudia López, secretly wed her partner, Angelica Lozano, before taking office, she announced on social media December 16.
The third largest Christian denomination in the United States — the United Methodist Church — may split over the issue of acceptance of LGBT people.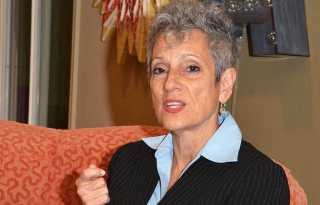 With the field now set in the special election for a Palm Springs area state Senate seat, speculation is growing that the lesbian candidate in the race will compete against a Republican in the May runoff.
Just as San Francisco Mayor London Breed highlighted the city's housing crisis and need for increased mental health services in her inaugural address this week, so too did District 8 Supervisor Rafael Mandelman in discussing his 2020 priorities.
Viewing 1 thru 12 of 557 Stories