With the U.S. Census Bureau planning to wrap up its efforts on the 2020 count Thursday, September 30, San Francisco officials are making a last minute push to see that every resident of the city is counted.
Viewing 1 thru 12 of 4313 Stories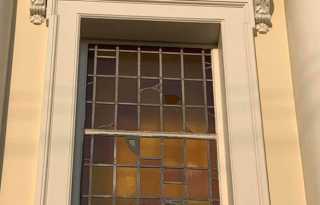 Windows, including a stained-glass one, were broken at Most Holy Redeemer Roman Catholic Church in the Castro neighborhood September 19.
The flag-draped coffin of the late Supreme Court Justice Ruth Bader Ginsburg arrived at the U.S. Capitol Friday.
District Attorney Chesa Boudin and District 5 Supervisor Dean Preston jointly announced a victim assistance program for merchants in the latter's central San Francisco district September 21.
We often find at least some San Francisco props worth rejecting, but not this year.
Employment issues, health care, and consumer privacy are represented by statewide ballot measures that voters will decide in November.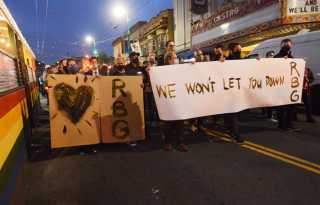 Hundreds of people turned out in the Castro Friday, September 18, to mourn the death of U.S. Supreme Court Associate Justice Ruth Bader Ginsburg.
At one point in time there were at least 50 businesses catering to the leather and LGBTQ community located in San Francisco's South of Market neighborhood.
Four out candidates are running this year to join the board of the AC Transit regional transit system that runs buses in both Alameda and Contra Costa counties.
Authors of the SF Principles gathered last week to unveil their paper calling on long-term survivors to be included in all facets of HIV/AIDS policymaking, research, and planning.
Over the last few months, "Harry Potter" author JK Rowling as devolved from a beloved children's author to the trans equivalent of reviled anti-gay crusader Anita Bryant.
LGBTQ Iranians face widespread violence, according to a new report critical of the Islamic country's human rights record that renew attention to its violence against gays, including executions of gay men.
The answer is always "no" if you don't ask — but because Folsom Street Events took the plunge, Margaret Cho will host this year's eponymous street fair.
Viewing 1 thru 12 of 4313 Stories