It's no wonder that Italy has romanced and captured the imagination of writers and travelers.
Viewing 1 thru 12 of 3360 Stories
There's no state in America quite like California. In troubled times for the nation, California is where the American Dream is alive and well.
Two Oakland LGBT bars are closing next month after they were given move-out dates by a new landlord who wants to transition the property to office use, according to Club 21 and Club BNB general manager Carlos Uribe.
Two separate projects that will expand future LGBTQ services in the South Bay got a boost this week by the Santa Clara County Board of Supervisors.
A gay man and a queer Latina are running for an open seat on the Alameda County Superior Court.
Twelve people are running for the first five seats on the inaugural advisory board of the Castro LGBTQ Cultural District.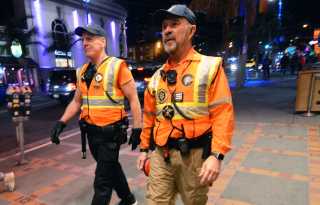 As the holiday season brings shoppers to the Castro, residents and merchants are weary of incidents of harassment of women — employees and customers — despite the fact that in at least two cases, stay-away orders have been issued to two men.
Miss Myanmar, Swe Zin Htet, didn't win the Miss Universe crown December 8, but she did make history.
This year's Rainbow World Fund World Tree of Hope was unveiled during a lighting ceremony Tuesday.
RuPaul Andre Charles became the first drag queen to be inducted into the California Hall of Fame.
The yearly holiday shopping season between Thanksgiving and Christmas is peak sales time for a gay watch designer and a queer-owned candle business that also sells a line of "unmentionables."
In Southern California, lawyer Bijan Mohseni is running as a Democrat for the state's Assembly District 72 seat.
A memorial will be held Saturday, December 14, in San Francisco for Latina transgender activist Bianca Lucrecia, who died last month in Sacramento, friends announced.
Viewing 1 thru 12 of 3360 Stories