Two prominent lesbians of color have been appointed to major roles in President-elect Joe Biden's communications department, the transition team announced in a news release November 29.
Viewing 1 thru 12 of 4518 Stories
Deb Price, the award-winning journalist and author who wrote the first nationally syndicated column on LGBTQ issues in mainstream newspapers, died November 20 at a hospital in Hong Kong, where she had lived for many years.
Sal and Nancy Tran are children of Vietnamese immigrants, artists and twins who grew up in Vallejo, California.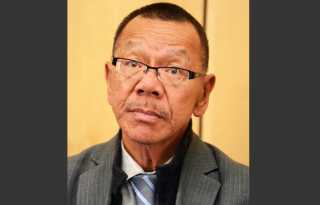 You heard it right; you're not high.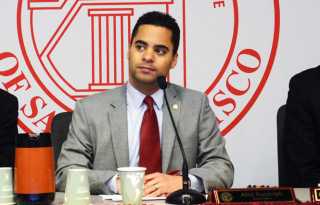 As the number of out LGBTQ people winning elective office continues to grow around the Bay Area, San Francisco is seeing a decline.
San Francisco, considered one of the world's leading cities when it comes to LGBTQ issues, has named only one of its 125 public schools after an LGBTQ person.
Events commemorating World AIDS Day have largely been moved into virtual space due to the other health crisis, COVID-19, that has dominated headlines and lives this year.
For the first World AIDS Day on December 1, 1988 the World Health Organization gave a small grant to the fledgling Names Project (its AIDS Memorial Quilt being then a little more than a year old).
Illuminate SF Festival of Light has added some temporary light artworks to its many others to brighten nights as the days get shorter.
Transgender homicides continued to trend upward around the world, according to Transgender Europe's annual Trans Murder Monitoring report released November 20, the International Transgender Day of Remembrance.
Friends are mourning the death of Randall "Randy" Schiller, a gay man and longtime community leader who died October 4.
Another ritual has been upended this year by the COVID-19 pandemic: political swearing-in ceremonies.
Preliminary numbers show the impact that the COVID-19 pandemic and its changes to daily life are having on LGBTQ people — and suggest lessons that can be learned from the fight against HIV/AIDS.
Viewing 1 thru 12 of 4518 Stories