A man accused of assaulting and harassing people in the Castro was arrested on unrelated charges June 28, stemming from an alleged attack on a family in the city.
Viewing 1 thru 12 of 4055 Stories
The Castro Merchants business association plans to apply for a Shared Spaces permit to allow street closures on 18th Street, according to Jacob Bintliff, a legislative aide to District 8 Supervisor Rafael Mandelman.
At the last two global AIDS conferences, hosted in Amsterdam in 2018 and Durban, South Africa in 2016, long-term survivors of HIV and AIDS who attended noticed a glaring omission in the programs: themselves.
Since shelter-in-place orders imposed in mid-March caused her to close her gym location in Oakland, The Queer Gym owner Nathalie Huerta and her employees have continued to offer their training programs virtually.
Netflix recently released "Disclosure," a documentary created by Sam Feder, Amy Scholder, and Laverne Cox.
While it is now scaling back reopening plans in light of an uptick in infections, Santa Clara County has been ahead of the curve for the novel coronavirus since the pandemic broke out in the United States in early March.
Based on recent incidents, San Francisco Police Chief William Scott should reassign Captain Gaetano Caltagirone of Mission Station and appoint a new leader. Recent incidents call into question Caltagirone's commitment to the LGBTQ community.
Poland's anti-gay right-wing president, Andrzej Duda, was forced into a runoff election against his pro-LGBT liberal opponent, Warsaw Mayor Rafal Trzaskowski.
People paid tribute to Harry Britt, a gay man who succeeded Harvey Milk on the San Francisco Board of Supervisors and who died June 24.
The 1980s were an increasingly awful decade in California.
This week's letters to the editor.
San Francisco District Attorney Chesa Boudin joined the top prosecutors in Philadelphia and Boston, along with two civil rights advocates, to announce the formation of truth, justice, and reconciliation commissions in all three cities in a Zoom call.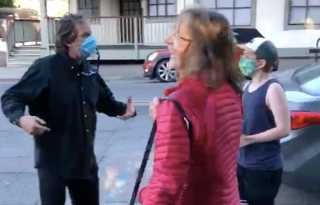 Fairfax police are recommending criminal charges after a transgender teenager in Marin County was verbally accosted by a couple who took umbrage to a Black Lives Matter bake sale.
Viewing 1 thru 12 of 4055 Stories