Two prominent lesbians of color have been appointed to major roles in President-elect Joe Biden's communications department, the transition team announced in a news release November 29.
Viewing 1 thru 12 of 225 Stories
Preliminary numbers show the impact that the COVID-19 pandemic and its changes to daily life are having on LGBTQ people — and suggest lessons that can be learned from the fight against HIV/AIDS.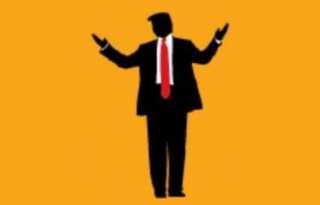 What a stressful, frightening year: COVID-19, layoffs, police killing Black people, enormous protests, massive wildfires, hurricanes, a fraught national election and our soon-to-be-former President Donald Trump still won't concede.
The Centers for Disease Control and Prevention announced this week that a gay physician has been named director of the agency's Division of HIV/AIDS Prevention.
An important oral argument at the U.S. Supreme Court this month went largely overlooked because of the nation's nearly complete fixation on the outcome of the 2020 presidential election.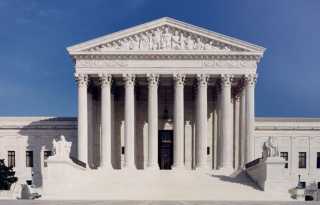 Lambda Legal Defense and Education Fund is warning that throwing out the entire Affordable Care Act could cause discrimination against LGBTQ people and people living with HIV.
Two coronavirus vaccine candidates have shown they are more than 90% effective after phase 3 clinical trials.
While street parties celebrating President-elect Joe Biden's win have ended and Donald Trump's refusing to concede the November 3 election, the incoming team has hit the ground running, releasing a plan to combat the nation's burgeoning COVID-19 epidemic.
The U.S. Department of Veterans Affairs' Veterans Health Administration has not been accurately and systematically documenting LGBTQ veterans' health care, which impacts an understanding of their health outcomes, a new report found.
Joe Biden has been declared the victor of the presidential race, with multiple media outlets projecting him the winner Saturday morning.
Early data from exit polls conducted with voters November 3 indicate that two-thirds of the LGBTQ vote went to Democratic presidential candidate Joe Biden, who appears to be poised Friday morning to easily win enough electoral votes to secure victory.
It looks like Georgette Gómez has lost her race to become the first openly queer Latina elected to the U.S. Congress.
President Donald Trump made a shaky pitch early Wednesday morning that he should be declared the winner of the 2020 presidential election and that he would be "going to the U.S. Supreme Court" to make it so.
Viewing 1 thru 12 of 225 Stories