The Senate voted 53-40 Tuesday afternoon to confirm a gay man to the nation's largest federal appeals court.
Viewing 1 thru 12 of 111 Stories
California Senator Kamala Harris withdrew from the Democratic presidential field Tuesday, saying her campaign "simply doesn't have the financial resources we need to continue."
Reported hate crimes in San Francisco rose 58% in 2018 over the previous year even as hate crimes nationwide leveled off after years of increasing, according to statistics released by the FBI Tuesday, November 12.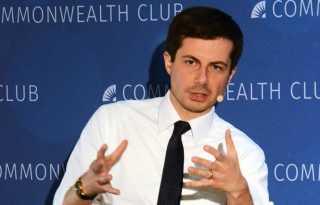 In a historic first, a gay presidential candidate for a major party nomination has topped the polling in Iowa, the first state that will select its delegates to the party nominating conventions.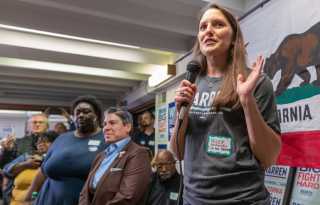 Democratic presidential candidate Senator Elizabeth Warren's campaign opened its Oakland office last weekend.
A convicted murderer was executed in South Dakota November 4, after the U.S. Supreme Court refused to consider evidence that state court jurors had sentenced the man to death because they knew he was gay and thought he would enjoy life in prison.
Two federal judges in two days have struck down the Trump administration's Denial of Care rule as a third case in San Francisco awaits a judge's decision.
More than 75% of openly LGBT candidates running in Tuesday's off-year elections won. The total included 112, 106 Democrats, one Republican, one independent, and four with undeclared party affiliations.
HHS announced Friday that it plans to change its rules governing federal grants it oversees.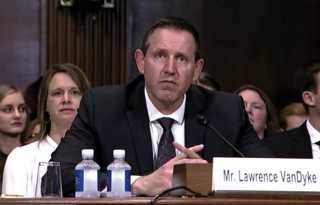 A confirmation hearing for two of President Donald Trump's nominees to the nation's largest federal appeals court snared considerable media attention Wednesday after one of them dissolved into tears.
Federal Judge William Alsup heard oral arguments Wednesday, October 30, in cases that pit California, San Francisco, and Santa Clara County against the Trump administration over its upcoming health care "refusal rule."
Some members of the San Francisco Bay Area's transgender community praised Always for removing the Venus symbol from the packaging of its sanitary pads.
The California Department of Justice will be joined by attorneys from San Francisco, Santa Clara County and civil rights groups in federal district court Wednesday as they challenge the Trump administration over its so-called health care refusal rule.
Viewing 1 thru 12 of 111 Stories