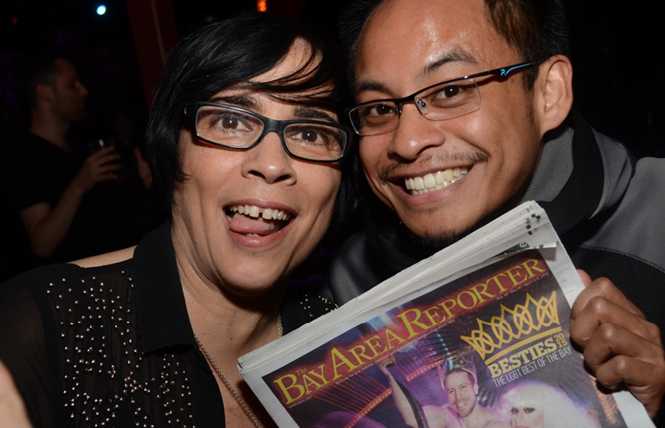 San Francisco is one of 11 US cities that is fortunate to have a legacy LGBT publication by us, for us, and about us. Help preserve the BAR as an historic and important community institution for the future.
Viewing 1 thru 12 of 568 Stories
The general public should routinely wear cloth face masks to reduce transmission of the new coronavirus that causes COVID-19, according to new guidance from the Centers for Disease Control and Prevention.
The U.S. Food and Drug Administration on April 1 granted its first emergency use authorization for an antibody test that could show if people are immune to the new coronavirus.
This weekend's 150th birthday celebration at Golden Gate Park was postponed weeks ago due to the novel coronavirus outbreak, but a series of virtual concerts that people can watch for free will begin Saturday, April 4.
Pharmacy students at UCSF have organized a personal protective equipment drop-off site at a Castro area pharmacy Saturday, April 4, from 10 a.m. to 5 p.m.
The U.S. Food and Drug Administration on Thursday announced major changes to its ban on blood donations from men who've had sex with men.
A nationwide campaign is underway aimed at encouraging LGBTQ people to seek public office.
Longtime SF AIDS physician sees promising results in experimental HIV drug to treat COVID-19.
Attorneys for four proponents of Prop 8 filed a motion in federal court April 1 to keep video recordings in the case of Perry v. Schwarzenegger sealed from public view.
San Francisco Supervisor Rafael Mandelman is introducing a resolution Tuesday urging the FDA to lift its ban on gay men donating blood.
Frameline, the San Francisco LGBTQ film festival usually held in June, has been postponed due to the coronavirus outbreak, Executive Director James Woolley announced Tuesday.
With Idaho's adoption of two anti-transgender bills this month, the state can now expect to see it be added to the banned travel lists kept by California and San Francisco.
A growing number of immigrant rights advocates are calling for U.S. Immigration and Customs Enforcement to release undocumented immigrants in its custody due to the coronavirus outbreak.
Viewing 1 thru 12 of 568 Stories