In what one researcher said was "jarring," 54% of HIV-negative young adults didn't report using condoms or PrEP — two critical tools in preventing the spread of the virus that causes AIDS — according to the results of a survey released Monday.
Viewing 1 thru 12 of 425 Stories
There's no state in America quite like California. In troubled times for the nation, California is where the American Dream is alive and well.
Two Oakland LGBT bars are closing next month after they were given move-out dates by a new landlord who wants to transition the property to office use, according to Club 21 and Club BNB general manager Carlos Uribe.
Two separate projects that will expand future LGBTQ services in the South Bay got a boost this week by the Santa Clara County Board of Supervisors.
Construction of the world's first public parklet dedicated to the leather community will now wrap up in early 2020 and open in stages.
A status hearing will be held in January for a San Francisco man who pleaded no contest to misdemeanor counts of vandalism and false imprisonment stemming from an elder abuse case.
LGBT seniors living in San Francisco face obstacles to receiving care that their heterosexual, cisgender counterparts often do not, according to a needs assessment conducted by UCSF.
City officials have refined the design for a new elevator to be built at Harvey Milk Plaza in the LGBT Castro district that will provide access to the Castro Muni Station below.
A year from now Palm Springs City Councilwoman Christy Holstege could once again make LGBT political history should she become her city's first female and first bisexual mayor.
A man who was arrested for possessing a firearm during San Francisco Pride festivities this year has been sentenced to 18 months in federal prison.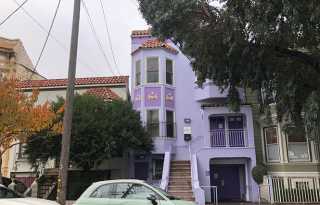 A main provider of services for queer youth in San Francisco plans to revamp its building in the heart of the city's LGBT district in order to better meet the needs of its growing client base.
A celebration of life will be held Saturday, December 7, from 5 p.m. to midnight for Silicon Valley Pride board president and CEO Thaddeus Campbell.
California Senator Kamala Harris withdrew from the Democratic presidential field Tuesday, saying her campaign "simply doesn't have the financial resources we need to continue."
Viewing 1 thru 12 of 425 Stories