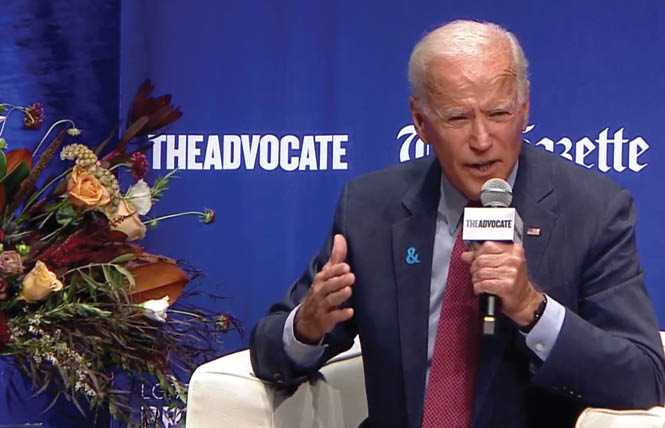 Several Democratic candidates seemed to throw President Barack Obama under the metaphorical bus Friday night, as they sought to illustrate how they didn't take as long as other Democrats to "evolve" on LGBT issues.
Viewing 1 thru 12 of 353 Stories
The Sisters of Perpetual Indulgence will remain involved in this year's Folsom Street Fair despite an initial contract dispute that threatened their participation.
Papi Rico, the Mexican cantina at 544 Castro Street, served its last margarita Sunday night as proprietor Rick Hamer decided to close the 16-month-old bar and restaurant.
Early in "Mack Wrestles," a 30-minute documentary about transgender wrestler Mack Beggs that premieres on ESPN's "30 for 30" Sunday, September 22, his grandmother talks about her grandchild's early struggles with self-acceptance.
No LGBT-specific issues came up during the third national Democratic presidential debate September 12.
California will no longer allow taxpayer funds to be used for state employees to travel to Iowa due to the state's implementation of a discriminatory transgender law.
State Senator Scott Wiener announced Friday that he was punting legislation aimed at improving conditions for transgender inmates to the 2020 legislative session.
Michael William Magidson, the last of the four murderers of trans teen Gwen Araujo who is still in prison, was denied parole this week during a hearing at Valley State Prison in Chowchilla, California where he is being held.
The San Francisco Department of Public Health released its latest HIV epidemiology report Tuesday, showing that new HIV diagnoses have fallen below 200 for the first time.
The San Francisco AIDS Foundation has released a five-year strategic plan that includes a new mission statement for the long-lived organization, reflecting its focus on the population groups most heavily impacted by the HIV epidemic today.
LGBT voters: Mark your calendars. Over the next month, there will be four Democratic presidential candidate forums — two of them devoted exclusively to LGBT issues.
An Alameda County Superior Court jury on Thursday acquitted one of the defendants in the Ghost Ship warehouse fire and hung on the other defendant.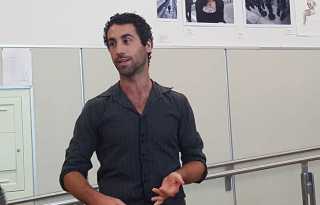 Against the backdrop of additional commercial vacancies in the Castro, members of the area's business group gave their support to a proposed falafel eatery Thursday.
Viewing 1 thru 12 of 353 Stories