The 23rd International AIDS Conference opened Monday, July 6, with welcoming remarks from House Speaker Nancy Pelosi (D-San Francisco) and Congresswoman Barbara Lee (D-Oakland).
Viewing 1 thru 12 of 722 Stories
The National AIDS Memorial grove has launched a virtual version of the AIDS Memorial Quilt to coincide with the 23rd International AIDS Conference being held July 6-10.
A man in Brazil man who was treated with an intensive experimental regimen has no evidence of remaining HIV after more than 15 months off antiretroviral therapy, researchers reported Tuesday at the 23rd International AIDS Conference.
San Francisco supervisors Thursday will take up proposed changes to how the city governs adult sex venues.
A man accused of assaulting and harassing people in the Castro was arrested on unrelated charges June 28, stemming from an alleged attack on a family in the city.
The Castro Merchants business association plans to apply for a Shared Spaces permit to allow street closures on 18th Street, according to Jacob Bintliff, a legislative aide to District 8 Supervisor Rafael Mandelman.
San Francisco District Attorney Chesa Boudin joined the top prosecutors in Philadelphia and Boston, along with two civil rights advocates, to announce the formation of truth, justice, and reconciliation commissions in all three cities in a Zoom call.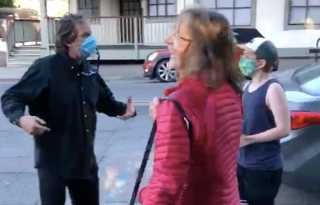 Fairfax police are recommending criminal charges after a transgender teenager in Marin County was verbally accosted by a couple who took umbrage to a Black Lives Matter bake sale.
Silicon Valley Pride August 29-30 will be virtual this year due to the novel coronavirus outbreak, according to a Tuesday news release.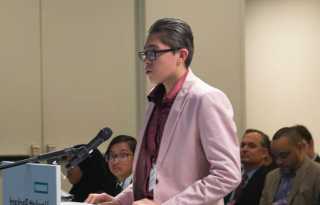 A Bay Area moot court competition of high school students this week will highlight a gay rights case out of Arizona.
The crowd was smaller than previous years because of the coronavirus pandemic, but LGBTQ community leaders and others braved the wind high up on Twin Peaks Boulevard June 27 for the 25th annual lighting of the pink triangle.
The U.S. Supreme Court on Monday ruled that a federal law requiring foreign affiliates of U.S. AIDS prevention groups to express public opposition to prostitution is constitutional.
The unofficial 50th annual commemoration of LGBT Pride in San Francisco Sunday, June 28, was a return to Pride's roots in protest, as hundreds of demonstrators citywide marched in solidarity with the Black Lives Matter movement.
Viewing 1 thru 12 of 722 Stories