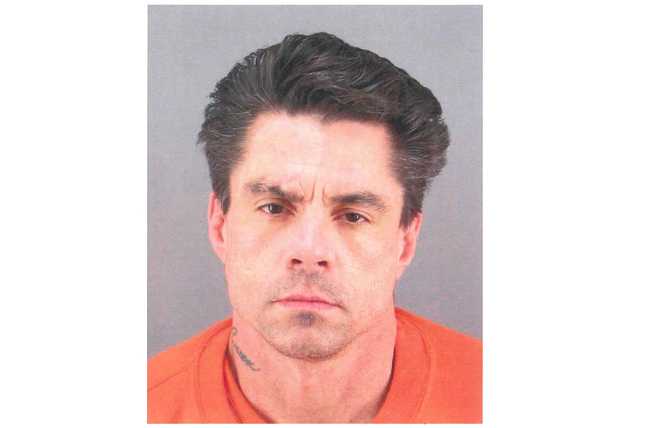 James Rickleffs, a San Francisco man found guilty of murder in March, has a new attorney as his case moves to the sentencing phase.
Viewing 1 thru 12 of 148 Stories
A man who pleaded guilty to misdemeanor counts of vandalism and false imprisonment stemming from an elder abuse case didn't show up to a San Francisco Superior Court hearing January 8 as deputy public defenders said that he no longer lives in the U.S.
A status hearing will be held in January for a San Francisco man who pleaded no contest to misdemeanor counts of vandalism and false imprisonment stemming from an elder abuse case.
A man who was arrested for possessing a firearm during San Francisco Pride festivities this year has been sentenced to 18 months in federal prison.
San Francisco police said that a man was knocked unconscious and robbed at around 8 p.m. Saturday, November 9, at 22nd and Dolores streets — just blocks from Mission Dolores Park.
A convicted murderer was executed in South Dakota November 4, after the U.S. Supreme Court refused to consider evidence that state court jurors had sentenced the man to death because they knew he was gay and thought he would enjoy life in prison.
Convicted arsonist David Munoz Diaz pleaded guilty Friday, November 8, to three felony counts before he could stand trial in an attempted murder case, according to a spokesman for the San Francisco District Attorney's office.
Carlos Gomez-Miranda has been found not guilty of burglary, but guilty of petty larceny, in connection with a July incident where jewelry and other personal items were stolen from the 18th Street home of a lesbian attorney in the Castro.
Two men were threatened with battery in two incidents Monday, October 14, by people wearing masks, just blocks from the Castro.
San Francisco police found no victims or suspects following a report of an alleged sexual assault on an apparent homeless woman in the Castro last week.
Michael William Magidson, the last of the four murderers of trans teen Gwen Araujo who is still in prison, was denied parole this week during a hearing at Valley State Prison in Chowchilla, California where he is being held.
An Alameda County Superior Court jury on Thursday acquitted one of the defendants in the Ghost Ship warehouse fire and hung on the other defendant.
On the one-year anniversary of the grisly discovery of Brian Egg's headless torso in a fish tank in his South of Market home, no one has been prosecuted for the homicide.
Viewing 1 thru 12 of 148 Stories