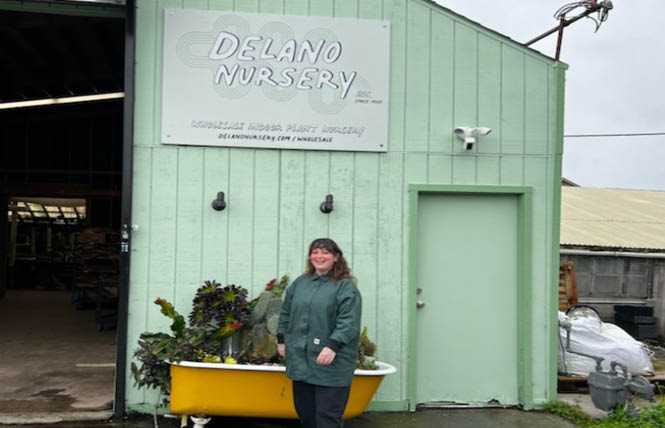 In the coastal community of Pescadero a roughly seven-acre parcel recently was acquired by Delano Nursery where it plans to expand its business and grow more of the plants it sells rather than importing them from overseas.
Viewing 1 thru 12 of 75 Stories
Headlines for months have warned that retail store shelves would be barren this holiday season due to a plethora of problems hitting the country's supply chains. Yet nothing could be further from the case at locally-owned stores in the Castro.
For nearly two decades Steven Satyricon had worked at a local coffeehouse on the edge of San Francisco's LGBTQ Castro district until the COVID-19 pandemic forced it to close its doors in March 2020.
Michael Benner began making his own specialty chocolate confections in 2015 and, within two years, had launched his own business under the brand name Michael's Chocolates.
At the start of the COVID-19 pandemic last year photographic homages to beloved movies and television shows started popping up on the social media feeds of brand and communication strategist Jack Song.
Over its 39 years of operations the Mission-based used goods purveyor Community Thrift Store had never missed a payment to the numerous San Francisco nonprofits it helps support.
A year after launching in the United States, a new association for LGBTQ real estate professionals is expanding into Canada and looking to jump the pond with chapters in Europe.
Husbands Sam Butarbutar and Wenter Shyu, co-owners of Berkeley's Third Culture Bakery, are using their culinary skills to stand up for the Asian American and Pacific Islander community.
A new queer and female co-owned coworking space has opened its doors in downtown San Francisco just as the city begins to reopen due to declining rates of COVID cases and deaths.
As it marks its reopening this weekend with a free art event open to the public, a queer social club in San Francisco's LGBTQ Castro district is planning to offer daytime access to nonmembers starting June 1.
After 35 years of being a publicist for arts groups and other Bay Area-based clients, gay marketing professional Charles Zukow is retiring as of March 31 and shuttering his firm Charles Zukow Associates.
A well-known gay nightlife promoter in the East Bay who went into the restaurant business last year is opening a new nightclub and eatery in downtown Oakland.
A little over a month after Valentino Carrillo opened La Frontera Mexican Restaurant in East Oakland last winter, the COVID pandemic hit and upended his business plans.
Viewing 1 thru 12 of 75 Stories