Online Arts, Nightlife and Community Events
Friday Apr 17, 2020
Another Saturday night, or Blursday, and you ain't got nobody to be with, if you're staying in, which you should. But you can enjoy the wide array of arts, nightlife and community events online.

Also, many of these events are accepting donations to help keep their venues afloat during the shutdown. Here is the Bay Area Reporter's list of the best online events.

NIGHTLIFE
Digital Dragfest
More than 60 stars of RuPaul's Drag Race and other LGBTQ artists perform a series of online shows. Singing, dancing, cooking, anything goes. Each three-minute show features a once in a lifetime live experience. Viewers will have the opportunity to interact with the artists, tip them, and even be awarded prizes and giveaways. Tickets for each show start at $10 and are extremely limited. Shows continue through April 30. A portion of the proceeds will be donated to GLAAD.
https://www.digitaldragfest.com/

Drag Alive from The Stud
Every Saturday night The Stud, San Francisco's oldest queer bar, will host Drag Alive. Vivvyanne Forevermore and Jillian Gnarling bring you a virtual Stud to help support the staff, performers and the bar itself, which its collective is working hard to keep alive. Party with the crew of The Stud at Twitch TV: https://www.twitch.tv/dragalive

The Monster Show
One of the longest running drag shows in the Castro, The Monster Show has made The Edge bar a Thursday night destination. The Monster show now comes to Twitch TV, where the performers will entertain you while they raise money for bar employees.
https://www.twitch.tv/monstershowsf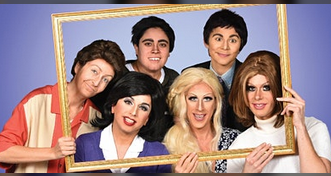 Oasis TV
Oasis, the beloved SOMA nightclub, is another venue that's shuttered for the duration of the shutdown. That isn't stopping co-owner D'Arcy Drollinger from bringing some of Oasis' finest entertainers to your computer screen. Archival footage from the venue's best past shows are being uploaded to Oasis TV, the club's YouTube page, such as Sex and the City Live, The Golden Girl's Live, Buffy the Vampire Slayer Live, Star Trek Live and AbFab Live. There will also be original shows like Above and Beyond the Valley of the Ultra Showgirls, Debbie Does Dallas and Bitch Slap.
New content will be uploaded regularly.
https://sfoasis.com/
https://www.facebook.com/sfoasis/
And be sure to keep an eye on Drollingers's own Facebook page for info on Sextitude, his dance class which streams Sundays at 1:30pm for the duration of the shutdown: https://www.facebook.com/darcydrollinger

Pillows
Glamamore's long-running Monday night party at Powerhouse can also be found at Twitch TV. The party is called Pillows and has been a staple of the bar for years and is currently being hosted by Mary Vice. It's better than Monday Night Football! Check it out every Monday at 9pm here: https://www.twitch.tv/cashmonetdrag

Quarant-Tea
One of the first local nightlife fundraisers, the Queer Nightlife Fund presents DJs spinning hours of music for your now possibly obsessive housecleaning activities.
https://www.twitch.tv/sfqueernightlifefund

Queerpowers.com
A new LGBTQ+ platform developed by two San Francisco queers on the first day of the Covid-19 quarantine. Live drag shows, queer house parties, political broadcasts and other LGBTQ content from all over the world are uploaded hourly. Founded and curated by former Google employee Katie Bush and former Apple employee Anders Howerton.
https://www.queerpowers.com/

Russell Deason's Happy Hour in Exile
The Bestie-winning pianist and cabaret singer brings his martini bar ambiance into your home; monthly (April 27, May 4) 5:30pm-7pm.
www.facebook.com

You Betta Work Comedy Fiesta (monthly)
Fresh from his second Besties win, ebullient comic Jesus U Betta Work hosts a group-chat comedy night on third Fridays, 7:30 P.M. Pacific Time. Join in the night, with their own Venmo links for tips.
https://www.facebook.com/events/492400244973819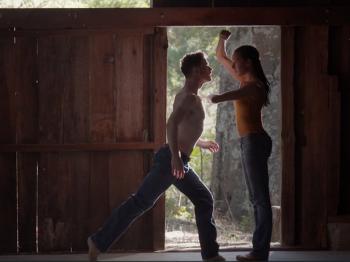 ARTS
Amy Siewert: Imagery
Dance is the most vibrantly physical of art forms, and we miss it. Until we can enjoy it live, check out some amazing short dance films by Siewert's beautiful deft dancers.
www.asimagery.org

Author Events at Alley Cat Books
The bookstore, while physically closed, hosts online events like the April 22 (12pm) conversation between Pulitzer Prize-winning gay author Andrew Sean Greer and Miah Jeffra.
www.eventbrite.com
www.alleycatbookshop.com

Bold Strokes Books Author Series
The publisher of 100s of LGBTQ novels and other genre books presents readings and discussions with some of their prolific authors. All events are free, and you can buy books as well.
http://www.boldstrokesbooks.com/bookathon

Broadway Performers
For Broadway fans, Tony-winning performers and the super-sexy Broadway Bares benefits, visit Broadway Cares/Equity Fights AIDS' YouTube channel for hours of amazing performances. Donation options are linked as well.
https://www.youtube.com/channel/UCu13RTPnsShX1uvU7Xypwrg

Dance Place Virtual Adult Classes
Dance Place out of Washington, D.C. offers online dance classes for those who'd like to be lighter on their feet. Through April 30, one of Dance Place's adult class teachers will teach you how to move to the music weekdays at 3:30 PM Pacific Time and Saturdays at 8:15 AM pacific time. Al different types of dance will be taught. Studio manager Kevin White will be part of the live stream to answer questions and to offer words of encouragement.
https://www.facebook.com/DancePlaceDC/

Fighting Back With the GLBT Historical Society
Three years ago the GLBT Historical Society launched Fighting Back, a series which brings together community leaders, experts, historians and activists to explore lessons from the past that might be useful in formulating resistance efforts today. The series is continuing online with the moniker "Fighting Back: Lessons From AIDS for Covid-19." The series hopes to find ways to transform their possible feelings of anger, despair or anxiety into action, and to find models for building community and solidarity in the midst of this pandemic. April 29 offers Fighting the Stigma of Disease. Programs start at 6pm. https://www.glbthistory.org/fighting-back

Films at The Roxie
Watch independent and classic films online at the Roxie's virtual cinema.
https://www.roxie.com

Frameline Play
The LGBT International Film Festival may be cancelled, but you can enjoy a selection of paid and free content, including on-demand Frameline Distribution films, Frameline Youth In Motion films and curriculum, the Frameline Voices catalog on YouTube, and the Frameline Completion Fund.
www.frameline.org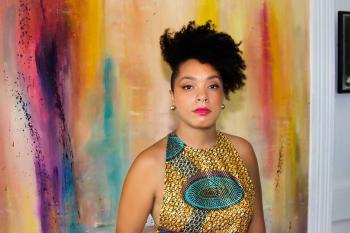 Innerspace Virtuality
Hosted by Vivvyanne ForeverMORE, this online performance party includes Faye Driscoll, Miguel Gutierrez, Pseuda, Stratofyzika, Dia Dear, Stephanie Hewitt, Evan Johnson, Chibueze Crouch & Gabriel Christian, Kim Ip, and more?with DJ sets by Stephanie Hewett and Nihar. May 1, 7pm-9pm.
www.twitch.tv/counterpulsesf

Michelle Obama reads stories on PBD Kids
Got kids? Even if you don't, few things are more soothing than the former First Lady reading enchanting children' books. Enjoy her readings and more on the PBS Kids YouTube Channel.

New Conservatory Theater Company: Offstage But Online
Temporarily shuttered, queer theater company NCTC is now building a digital playground for your viewing pleasure that will feature actor monologues, messages from playwrights, exercises to practice mindfulness and original material from Conservatory students.
Check out NCTC's website, their Facebook page, and their YouTube channel on a regular basis for new content.
https://www.nctcsf.org/onstage-to-online
https://www.facebook.com/nctcsf
https://www.youtube.com/user/NCTCSF

Museum Collections
Look! It's art! Many local museums and galleries host expanded online exhibits of classic and modern art, plus short films and 'Artist at Home' interviews. Check them out.
museumca.org
www.sfmoma.org

Music and Dance @ Cal Performances
Watch videos of dances (Mark Morris, Mariinsky Ballet, Meredith Monk) and classical and modern music courtesy of the Berkeley-based performing arts organization.
calperformances.org

Opera online
New York's Metropolitan Opera shares their amazing productions online.
Upcoming operas in week six include:
Thursday, April 23: Lehar's The Merry Widow starring Renée Fleming, Kelli O'Hara, and Nathan Gunn, conducted by Sir Andrew Davis.
Friday, April 24: Verdi's La Traviata starring Natalie Dessay,
Matthew Polenzani, and the late, great Dmitri Hvorostovsky, conducted by Fabio Luisi. (From April 14, 2012)
Saturday, April 25: the At-Home Gala features more than 40 leading artists in a live stream from their homes around the world.
Sunday, April 26: Rossini's La Cenerentola starring Joyce DiDonato and Juan Diego Florez, conducted by Fabio Luisi.
www.metopera.org

Peaches Christ and Her Home Movies
Drag superstar Peaches Christ will host an online show in which she'll screen her short films Season of the Troll, A Nightmare on Castro Street, and Whatever Happened to Peaches Christ? This is the first time these films have been seen online and Peaches will be doing a live Q & A throughout the event. The suggested donation to attend is $10, with a portion of the proceeds going towards The Stud. Thursday April 23 at 6pm EDT.
peacheschrist.com

Play at Home
Berkeley Repertory Theatre presents a bunch of short play scripts you can download and perform at home, featuring works by Julia Cho, Peter Sinn Nachtrieb, Miranda Rose Hall, Ricardo Pérez González and several others.
www.playathome.org

San Francisco Gay Men's Chorus
What's more inspiring than the San Francisco Gay Men's Chorus? Birthed out of tragedy, the Chorus has uplifted our spirits with decades of concerts, a moving documentary film, a hugely popular group song performed as a tribute to Covid-19 first responders, and now a TV channel of streaming choral concerts, plus guest performers like Laura Benanti, Billy Porter and Kristin Chenoweth, plus Chasten Buttigieg and figure skater Adam Rippon, joining their Behind the Curtain series.
https://www.sfgmc.org/sfgmctv

San Francisco Performances Presents Front Row CD Archive Online Series
After several programs in celebration of their 40th anniversary were cancelled, instead, SFP offers memorable classical concerts from the past, all recorded at the Herbst Theater between 2004-2008. Concerts are audio only. Available free online on Thursday, April 23: Sergio and Odair Assad, guitars.
http://sfperformances.org/

SF Jazz Fridays at Five
Cool jazz will bring you good vibes. The acclaimed venue brings their concert series online with talented musicians lined up through May.
https://www.sfjazz.org

Southern Exposure Silent Auction
Let's not forget the visual arts. Southern Exposure's annual fundraiser, now online-only, features works by more than 100 artists. That could help you beautify your home, since you're spending more time there.
https://cbo.io/bidapp/index.php?s&slug=soex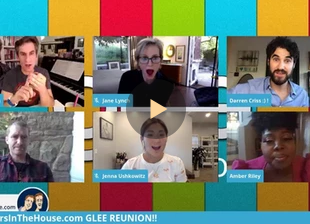 Stars in the House
Musical genius and affable host Seth Rudetsky -with his husband- hosts Zoom chats with Broadway, film and TV stars galore. One of the first online fundraisers, your donations help performers of all kinds, from actors to lighting crew members. Broadway may be closed, but you can enjoy living room concerts with favorite stars.
www.starsinthehouse.com

Sundance Saloon Online Live
Sundance Saloon offers online dance lessons and dancing every Sunday night. Beginning classes are aimed at novices. Learn how to dance while you shelter in place from 6-9pm.
6pm: beginning line dance for complete novices; 7pm: intermediate line dance; 8:15pm: line dance mini-marathon. Through April 26.
http://www.sundancesaloon.org/

Virtual Streaming Room With Cinema SF
Cinema SF, owners of the historic Balboa and Vogue Theaters, are keeping the spirit of movie-going alive with a series of virtual movie screenings and online chats.
Proceeds from the screenings will go towards keeping the theaters alive so they can reopen after the shutdown ends.
https://www.cinemasf.com/

Wild & Scenic Film Festival
Animals worldwide have reclaimed urban spaces, as you may have seen in the news. But we need to face how our damage to the environment and abuse of wild animals may have aided the spread of disease. While we contemplate that, enjoy films of animals in the wild. Peninsula Open Space Trust (POST) hosts an ongoing series of nature films and talks.
https://openspacetrust.org/|openspacetrust.org

Wonder Storytime with Alice & Friends
Falling down a rabbit hole of online news and pandemic prognostications? You're not alone. We Players, the SF theatre company known for unique site-specific adaptations of classic plays and literary works, has shelved the life version of their take on Alice in Wonderland with a revised audio version. Curiouser and curiouser!
www.weplayers.org

Xena Warrior Princess With Lucy Lawless
SyFy Channel will air all six seasons of Xena: Warrior Princess every Thursday from morning until afternoon. Xena herself, Lucy Lawless, will be hosting wrap sessions after each block; special guests are expected to appear. Rumor has it that Renee O'Connor, who played Xena's love interest and stalwart friend Gabrielle, might be on hand for a reunion. Screenings start Thursday April 16, and every Thursday thereafter.
www.syfy.com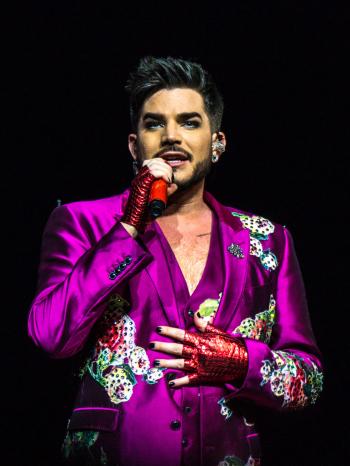 COMMUNITY
Asian Americans in the Time of COVID-19
The Center for Asian American Media (CAAM), WETA, and Asian American community leaders will host a digital town hall exploring how lessons from Asian American history can help us understand the experience of Asian Americans in the time of COVID-19. They'll discuss how today's discrimination directed at Asian Americans is rooted in a long history of xenophobia and racism from the mid-19th century to the present. April 30, 5pm PST.
on Facebook

Castro Country Club's Virtual Gratitude Meeting and Check-in
Castro Country Club, the safe space for queers in recovery, will be holding virtual meetings on Sundays at 1 pm until they are able to reopen. The Zoom meeting room will open at 12:30 and the meeting room will remain open for at least 30 minutes thereafter for hanging out and fellowship.
https://www.facebook.com/pg/CastroCountryClub/events/
Join the Zoom meeting at
https://zoom.us/794362233 Meeting ID: 794 363 233

Daily Services at Grace Cathedral
Grace Cathedral, the welcoming and affirming Episcopalian congregation atop Nob Hill, will be holding online services weekday mornings at 9am and Sunday mornings at 11am. Grace is also hosting online Bible study and other events.
https://gracecathedral.org/

Shabbat Services With Congregation Shaar Zahav
During the Covid-19 shutdown Congregation Shaar Zahav, San Francisco's synagogue for LGBTQ Jews and friends, will stream their Shabbat (Sabbath) services via Zoom. Friday nights at 7:30 pm and Saturday mornings at 10 A.M.
https://shaarzahav.org/services/

Timely Talks at Manny's
The community talk space and coffee shop continues its important series of timely community and cultural talks, including a Fair Fight Reception with political strategist Stacey Abrams (April 28, 5pm).
https://www.welcometomannys.com/

Together in Pride: You Are Not Alone
GLAAD's lifestream event on Sunday April 26, a fundraiser for CenterLink, a coalition of dozens of LGBTQ community centers, features a star-studded night of LGBT actors, singers and allies, including Kesha, Melissa Etheridge, Billy Eichner, Matt Bomer, Lilly Singh, Adam Lambert, Bebe Rexha, Dan Levy, Mj Rodriguez, Wilson Cruz, Kathy Griffin, Gigi Gorgeous, Nats Getty, Michelle Visage, Javier Muñoz, Sean Hayes, Sharon Stone, and Tatiana Maslany.
www.facebook.com/glaad

Worship With Rev. Dr. Megan Rohrer
Rev. Dr. Megan Rohrer of Grace Lutheran Church, the first openly transgender pastor to be ordained in the Lutheran church, will be offering a variety of online services and events during the Covid-19 shutdown. For kids stuck at home there will be Kids Dance Parties on Zoom until May 1. Pastor Rohrer will also hold their Sunday services online via Facebook live at their Facebook page.
https://www.facebook.com/pg/meganrohrer/events/

Stay healthy and stay indoors as much as possible.
Wear a facemask outdoors!

(David Elijah-Nahmod and Philip Campbell contributed to this article.)

Do you have an event to add? Email events@ebar.com


If you liked this article, help out our freelancers and staff, and keep the B.A.R. going in these tough times. For info, visit our IndieGoGo campaign.
Comments on Facebook