Homing's in - Entertainment alternatives for the duration
Wednesday Mar 18, 2020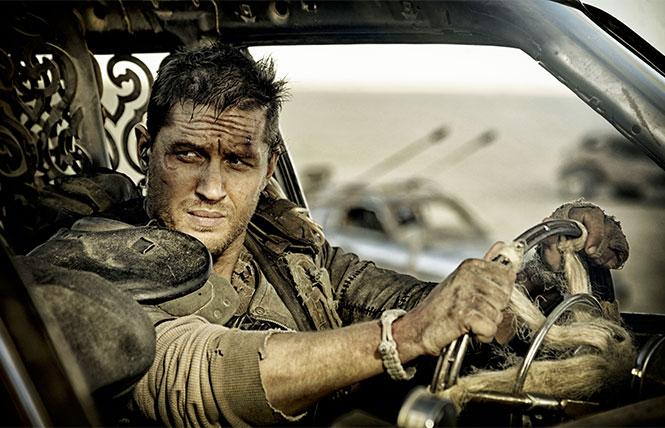 With every bar, nightclub, museum and theater closed for weeks, if not longer, you're probably looking for alternative activities to fill your possibly-homebound days and nights. We have some fun suggestions.

But first, locally, thousands of actors, musicians and technical staff are out of work. If you can, help out by donating directly to any of the companies by buying a subscription, with the hope of a future live performance. Or just donate.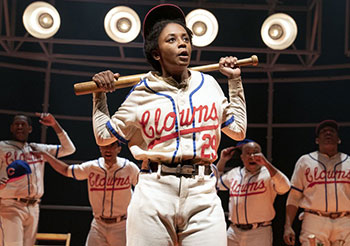 Among the many local shows you may be missing, American Conservatory Theatre's plays Gloria and Toni Stone will be broadcast online for ticket buyers.

"Through a generous partnership with Actors Equity Association, Stage Directors & Choreographers Society and United Scenic Artists, Local USA 829, IATSE, and BroadwayHD, patrons who had purchased tickets prior to the cancellations are able to watch a recording of the production in the comfort of their own homes. Those ticket buyers will receive an email from A.C.T. this week with instructions on how to access their productions on BroadwayHD," said an A.C.T. press release.
www.act-sf.org
Berkeley Repertory is also simulcasting its productions of Culture Clash (Still) in America and School Girls: Or, The African Mean Girls Play. With the purchase of your ticket, you will have access to the production broadcast for a period of two weeks and 300+ theatrical titles on the BroadwayHD platform for one week. The price of your ticket will provide the funds to pay their creative team members, Berkeley Rep Staff. www.berkeleyrep.org

TheatreWorks Silicon Valley will stream their production of Laurel Ollstein's
They Promised Her the Moon, a fascinating play about Jerrie Cobb, the world's first female astronaut candidate. www.theatreworks.org

Want to see more Broadway shows? Stream hit musicals, from Elaine Stritch At Liberty, Billy Elliot the Musical, the gay-themed Falsettos and Rent, and even Cats!
Playbill has links to several streaming services, mostly Amazon, but other outlets, including a March 20 (5pm PST) YouTube broadcast of the classic 1965 production of Rodgers & Hammerstein's Cinderella starring Lesley Anne Warren.
http://bit.ly/RNHMovieNightCinderella
https://bit.ly/2WmiQGg

If you want to help Broadway performers and technicians from home, Broadway Cares has an ongoing fund specific to the mass closure of theaters. Broadway Cares/Equity Fights AIDS' COVID-19 Emergency Assistance Fund will help entertainment professionals meet coronavirus-related expenses and other challenges brought about by the evolving pandemic.
https://bit.ly/2ISLgzR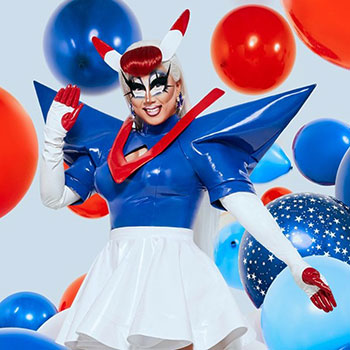 To satiate your intellectual cravings, The Commonwealth Club will broadcast many of their lectures online. www.commonwealthclub.org

And for some historical perspective, join the GLBT Historical Society's now-online 35-year anniversary celebration, with a timeline, videos and donation links. www.glbthistory.org/35-years

While you're in a philanthropic mood, don't forget our local bartenders and nightlife professionals. The San Francisco Bay Area Queer Nightlife Fund (QNF) will provide financial relief to workers in the nightlife industry for as long as the current crisis continues.
https://sfqueernightlifefund.org

The Bartender Emergency Assistance Program is also helping out nightlife workers with their funds. If you or a friend works in a bar of nightclub, sign up at https://www.usbgfoundation.org/beap

In another measure to support nightlife people, Prem Kumta, founder of Flavor Group and Up All Night, created a petition that would allow San Francisco to offer 0% loans, up $100k, to many more businesses than the offering that was recently announced. Sign up at:
https://bit.ly/3d4JJEF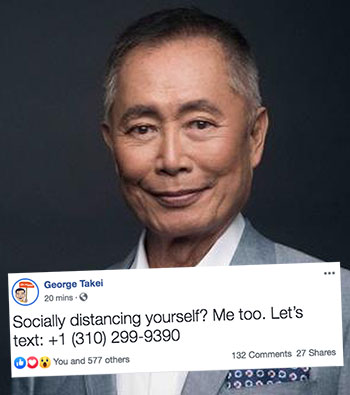 Feeling lonely? Actor, author and gay activist George Takei wants you to text him! Oh, my. Actually it's a group chat for reclusive types or folks who want to discuss our situation. www.georgetakei.com

BrokeAssStuart also collected dozens of ways to support artists, freelancers and nightlife peeps: https://bit.ly/38Y2jLx

Nightclubs Monarch and Great Northern have set up GoFundMe pages to help their staff. They'll also be streaming DJ sets so you can dance around your living room. https://bit.ly/3ba3JEl

Want more than recorded music? Rockers like Neil Young have started streaming in-home concerts. Watch and listen at https://bit.ly/2QiVuxF

Also in classic rock, Bruce Springsteen offers his complete London 2009 concert film online:
https://consequenceofsound.net/2020/03/stream-bruce-springsteen-live-hyde-park-concert-film-online/

And here's 'I Need Space,' a live-stream musical festival from queers of the Bay. The twelve-hour virtual concert of music by LGBT Bay Area musicians, runs Saturday March 21, from 12pm to 12am: https://ineedspace.bandcamp.com/merch/pass-the-hat-festival-donation

FOMO (Feeling Of Missing Out) for new movies since theaters are closed? According to the L.A. Times, Universal Pictures will release online pay-per-views of their new releases. https://lat.ms/38Yb3RR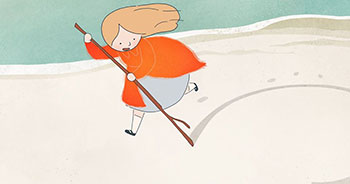 More specific than 'Netflix and chill,' numerous cancelled films and festivals have moved online. If you're going to binge on a favorite post-Apocalyptic flick like the Mad Max quadrilogy (and reboot), perhaps first check out GetSava, the LGBT-owned cannabis delivery shop. www.getsava.com

During this time of isolation, folks in the disabled community can be more isolated. To support this need, Superfest Disability Film Festival, the longest running festival of its kind in the world, is presenting its first-ever online showcase. Filmmakers are sharing their films in this format free of charge. All films will play with open audio description and captioning, and live captioning will be provided for introductions and conversation.
https://bit.ly/39XIHs5

Of course, YouTube is packed with entertainment. Local drag talents like Katya Smirnoff-Skyy and Rock M Sakura have some hilarious clips on Trish TV.
https://bit.ly/2WpXt75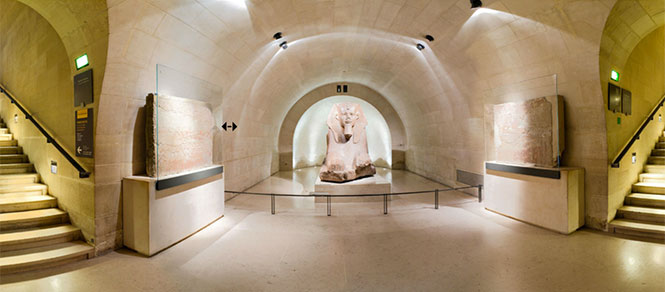 Prefer Fine Arts? All local museums are closed, but online exhibits will brighten your shelter-in-place. Take a virtual tour of Paris' Louvre, Rome's Colosseum, Egypt's Pyramids, even Machu Pichu. https://bit.ly/33oMEDM

Science and nature fans can enjoy online exhibits and streaming animal video feeds from the California Academy of Sciences (www.calacademy.org) and even aviary and jellyfish cams at the Monterey Bay Aquarium (www.montereybayaquarium.org).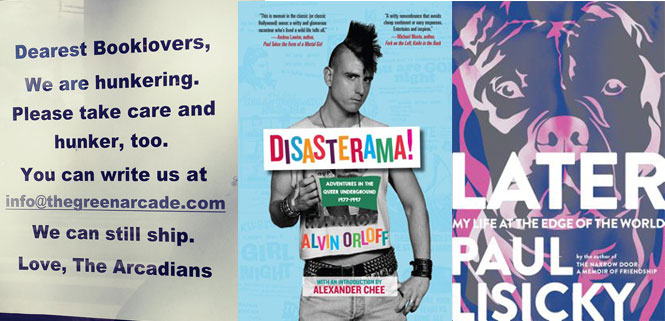 As a six-time author (humblebrag), of course I suggest you cozy up and read a book or twelve. Along with downloading Kindles and other ebook formats, you can still shop for books at local independent stores (which is better, since they're suffering, and Amazon is getting a surge in other purchases from panic-stricken binge-buyers).

Authors who have had to cancel their upcoming readings include Paul Lisicky, whose wildly acclaimed memoir Later: My Life at the Edge of the World, is must-read for gay book fans. Buy it through a local bookstore, and everyone wins.
www.paullisicky.net

In the mood for plague perspectives with a witty edge? Local author Alvin Orloff's Disasterama, Adventures in the Queer Underground 1977-1997 should rattle a few memories for aging club kids.

Support your local booksellers by ordering and getting books shipped to you by trusty postal workers, who are still working hard through this crisis. Bookstores include:

www.booksinc.net
www.booksmith.com
www.dogearedbooks.com
www.greenapplebooks.com
www.thegreenarcade.com
www.pegasusbookstore.com
Comments on Facebook