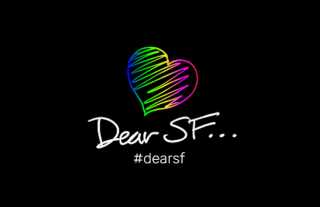 Mayor London N. Breed, the San Francisco Entertainment Commission, the Office of Economic and Workforce Development, the Office of Small Business, and the San Francisco Chamber of Commerce launched a digital storytelling campaign, #DearSF.
Arts, nightlife and community events continue online at a Zooming pace. From fundraisers to e-tip jar talents, we can support each other in many ways.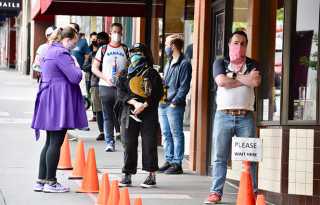 On San Francisco' Castro Street, many businesses are open for limited shopping, food and drinks take-out in makeshift window and doorway booths, amid a sparse open ambiance.
Enjoy the wonderful array of arts, nightlife and community events online. Also, many of these events are accepting donations to help keep their venues afloat during the shutdown.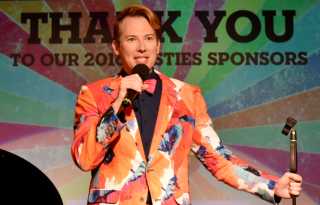 Thank you very much, it has been both humbling and encouraging receiving your generous support when so many are also in need of help. So far, we have raised just over $25,000 and are just 15% away from reaching our goal of $30,000.
Grants in the first round of applications for the San Francisco Queer Nightlife Fund are now being disbursed to 176 applicants, according to the organization that has thus far collected $160,000 in donations.
Enjoy the wonderful array of arts, nightlife and community events online, many of them also worthy fundraisers.
He's photographed countless events and local luminaries in Bay Area nightlife. Now Gooch, the charming ever-busy Brit whose photos have graced Bay Area Reporter pages for years, has unveiled his new website, with a special offer of prints for sale.
Another Saturday night, or Blursday, and you ain't got nobody to be with, if you're staying in, which you should. But you can enjoy the wide array of arts, nightlife and community events online.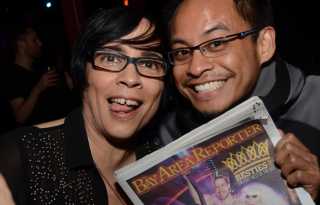 San Francisco is one of 11 US cities that is fortunate to have a legacy LGBT publication by us, for us, and about us. Help preserve the BAR as an historic and important community institution for the future.
There are two sides to every story. That holds true in the case of The Moment, the debut 180-gram audiophile LP, also available via digital download, by Chicago-based queer electronic duo Dance Loud.
The long illustrious life of the Mission bar Esta Noche, its recent closure and the more recent loss of Club BnB marks a loss of LGBTQ People of Color venues.