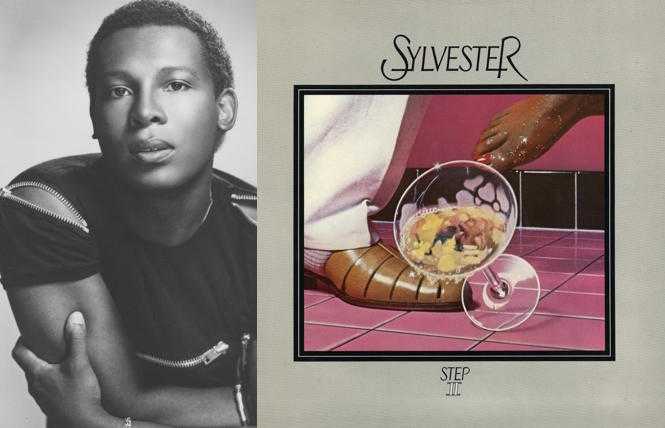 Disco icon Sylvester's 'Step II' album has been reissued, and a short online documentary tells the story of his fabulous yet too-brief career and life.
Viewing 1 thru 12 of 603 Stories
Midsummer mindfulness means enjoying more entertainments at home. Sorry, that's the way it is. Whether you're enjoying or avoiding fireworks, keep safe and enjoy arts, nightlife and community events online.
It is bittersweet that I am announcing I will no longer be writing this column. The legacy of this column is something I have tried to honor by elevating discourse about LGBTQ adventurous sex and the cultures and relationships they spawn.
Pride organizations of the world will celebrate Global Pride 2020. Todrick Hall will host the June 27 24-hour livestream Pride event featuring Adam Lambert, Pussy Riot, Big Freedia, Village People, Courtney Act, and many more.
The town of Guerneville and the Russian River area are lovingly portrayed in Mark Abramson's latest, 'River Days, River Nights.' The memoir covers the period from 1976 through 1984, an era of considerable change for the region.
As the main creator of the Hi-NRG music genre, Patrick Cowley briefly thrived on the dance music charts with originality and ferocity. Cowley's posthumously published diaries document his short life in 1970s gay dance and music scene.
Music from Marty Thomas, Kesha, Rachael Sage, Green Day, Shopping, Game Theory, The Third Mind and other musicians touch on colors of the rainbow.
As Pride month blooms into a full-fledged festive online party, and an outdoor protest, events multiply and fly. But stay safe and wear your fab and/or functional facemasks.
Although you can't enjoy the terpsichorian talents of strippers at this year's Broadway Bares SF, Stripped Down for Equality, produced by the Richmond/Ermet Aid Foundation, brings the sexy benefit online, with proceeds aiding Black Lives Matter.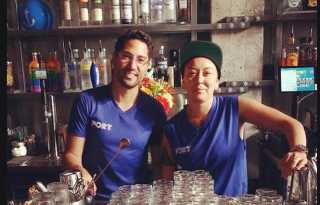 Need a bit of nightlife drinks and food in Oakland? The Port Bar offers To Go service every Tuesday, Friday and Saturday until they are allowed to move to the state's allowance for "Dine-In".
As Pride month continues, events multiply, from drag tributes to concerts and cultural and community events.
The second annual Pride Summit and Prom, sponsored by Billboard and the Hollywood Reporter and scheduled for June 13, features a lengthy list of LGBT celebrities, actors and music acts.
In the new video of his recent full stand-up set, gay Black comic Sampson McCormick balances insight and wit with his usual dexterity, finding a balance of political and social justice insight with punch lines.
Viewing 1 thru 12 of 603 Stories