"It's the worst thing to watch someone jerking off their ego on stage," says actor Garrett Clayton, discussing how he came up with his non-jerky shared debut cabaret act which he brings to Feinstein's at the Nikko on June 21 and 22.
Viewing 1 thru 12 of 459 Stories
There's a feeling of celebration around the return cello-vocal duo, husbands Branden James and James Clark., for this year's Pride. They'll play Friday and Saturday night shows at Feinstein's at the Nikko, and bring a new style to favorite songs.
Full-on celebrations, select nights and ultra-rainbow nights await you.
Dive in to dive bars, come out in classy nightclubs, check out the happy hours, hilarious queens and hot gogos, all as we ease on down the rainbow road through Pride month.
Every year for decades men have descended on Chicago over the Memorial Day weekend for an annual leather pilgrimage otherwise known as International Mr. Leather (IML), as did I this past week.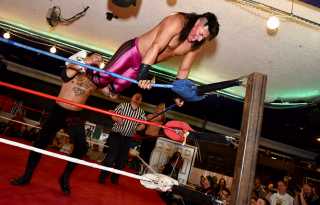 On Thursday, June 13, pro wrestlers fly into the center ring for a Pride event that offers something a little bit different. Pro wrestlers at El Toro's SF Slam10: Pride On The Line, with host Pollo Del Mar!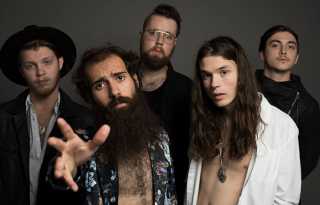 We're one step into LGBTQIXYZ Pride Month! Aren't you thrilled? Nightlife fun and all the letters await you.
On June 7, Queer folk punk girl band Polythene Pam will be throwing a party at The Lost Church. With song titles like "Middle Age Transexual Theme Song" and "Invertible Penis," you know that you're in for something a little bit different.
Rubber boots or kinky boots? Rain gear or drag, dear? You decide. Nightlife fun is on your side.
The National Center for Lesbian Rights celebrated its 42nd anniversary on May 18 at the Marriott Marquis with a VIP dinner, dancing, face-painting and entertainment afterward at Metreon City View.
Paranoia, red-baiting and homophobia swept across the United States in the early 1950s like a cold fire, and San Francisco was not exempt from its reach. The vile Joseph McCarthy and his toady Roy Cohn engaged the country in the Army-McCarthy hearings.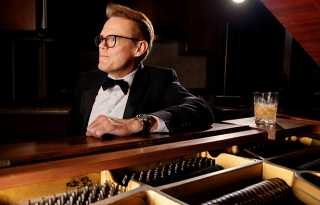 Tom Reardon returns to Feinstein's at The Nikko for his eighth show on May 16 and 17. The singer, who also performs in musical theater, will offer his usual eclectic mix of songs: everything from The Great American Songbook to Bob Dylan and Fleetwood Mac.
Steppin' out, dressing' up, getting' down, see ya 'round the town.
Viewing 1 thru 12 of 459 Stories