With parklets for many bars and restaurants, Castro businesses are gaining back patrons and fans. On October 25, Militia Scunt (photo by Rick Gerharter) performed on the sidewalk on Castro Street during a drag benefit for clothing shop Knobs.
Viewing 1 thru 12 of 103 Stories
Want to ease the anxiety of the upcoming election? Some nightclubs and organizations without political affiliations will host online —and in-person— watch parties and related events. Here's a quick roundup to consider for your evening's choices.
Skip Arnold's historic drag act became one of many fascinating anthropological subjects by scholar Esther Newton, whose groundbreaking dissertation, once ignored, has found new readers.
As we endure the pandemic, many local businesses have not been able to re-open. Some are innovating with unusual ways to find support. For the popular South of Market bear bar, it's a new membership club, which includes a handmade gift and other perks.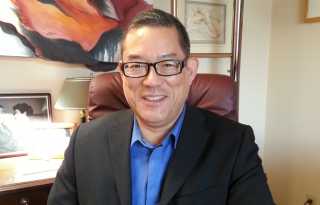 In a continuing effort to receive support from readers, the Bay Area Reporter has launched its membership program.
The queer-owned bar El Rio in San Francisco's Mission district is receiving financial help from the cable network Showtime and national LGBTQ advocacy organization the Human Rights Campaign to keep its doors open.
Visitors to the Castro district on Sunday Sept. 13 enjoyed outdoor dining, drinks and shopping at local stores. Safety and health precautions were heeded as patrons enjoyed themselves while supporting local businesses.
What is the future of local LGBT nightlife and how can businesses, employees and patrons continue to stay active in pandemic times? This and other questions were discussed in the first Queer Nightlife Fund talks series, held online, of course.
The San Francisco Planning Commission will hold a hearing next month to determine whether to require sound proofing for a housing project at 1560 Folsom Street — adjacent to the LGBTQ-themed bar and nightclub Oasis.
Good news for nightlife fans. Oasis, the popular SoMa nightclub, announced plans to re-open its rooftop bar on August 14, with proper social distancing rules in effect Fridays through Sundays. D'Arcy Drollinger is also now the sole owner of the nightclub.
The Castro nightclub Badlands at 4121 18th Street will not be reopening, according to a post on its Facebook page.
Moby Dick, the popular Castro district bar, is raising funds for employees and the owners' expenses in two online fundraisers.
The corporation that does business as The Mix, a Castro neighborhood bar, filed a cross-complaint last month against Lawrence "Larry" Metzger, who sued the corporation and two of its shareholders in October 2019.
Viewing 1 thru 12 of 103 Stories