In an industry where entertainers gets labeled, Wynonna has refused. She has raised the bar as a visionary with great success. Wynonna is famous for saying "Don't ever let them tell you who you are." Maybe this is the foundation of our adoration for her.
Viewing 1 thru 12 of 1351 Stories
Live music acts, drag galore and a few porn stars here and there; nightlife awaits.
The Edwardian Ball returns for its 20th anniversary. The two-day extravaganza, which takes place at The Regency Ballroom, promises to be a fusion and a celebration of art, music, theater, fashion, technology, and of the creations of the late Edward Gorey.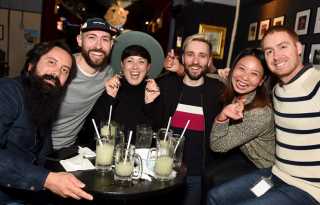 Moby Dick, the longtime Castro district's favored bar for casual gatherings, pinball and pool, is also notable for its beautiful aquarium above the bar.
Peaches Christ hosts Q&A with Barry Bostwick, Nell Campbell and Patricia Quinn
When Broadway star Kate Baldwin ('Finian's Rainbow,' 'Hello Dolly!') takes the stage at Feinstein's at the Nikko next weekend, you'll notice something unusual. The two-time Tony nominee's music director and accompanist is a woman, Georgia Stitt.
What if you went to a bar or nightclub you've never visited before? Would you feel nervous, self-conscious? Out of place? Disrupt the dress codes, and unspoken ageism and race codes at Bay Area bars and clubs. Be the unexpected.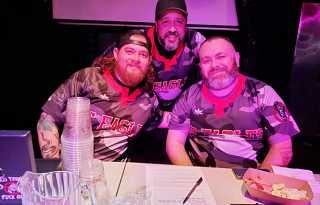 Ask a local San Francisco leather person what they're doing on a Sunday afternoon and you'll often here them say they're going to the beer bust. That typically means the weekly Sunday SF Eagle beer bust.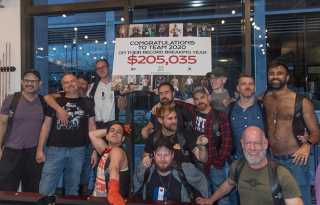 There's always a lot going on in the San Francisco Bay Area for leather and other kinksters.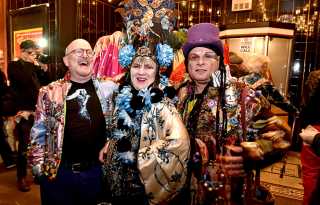 The 50th anniversary of The Cockettes was celebrated at the Victoria Theatre on Jan. 4 with hours of numbers from original Cockettes musicals, and other songs.
Now is the winter of our discoteque, or disco, but no techno. Anyway, shake a tail-feather to cool comedy, dancing bears and Bowie tributes.
Tim Lewis has been making music and defining the visual landscape of San Francisco for over forty years. There have been peaks during this period when he was playing as many as three gigs a night, and lows where it has been weeks before performances.
Tony-nominated Broadway star and cabaret legend Sharon McNight returns to San Francisco, a city she once called home. The diva extraordinaire will be performing a very special show, Homecoming: The San Francisco Years, January 15 and 16 at Feinstein's.
Viewing 1 thru 12 of 1351 Stories