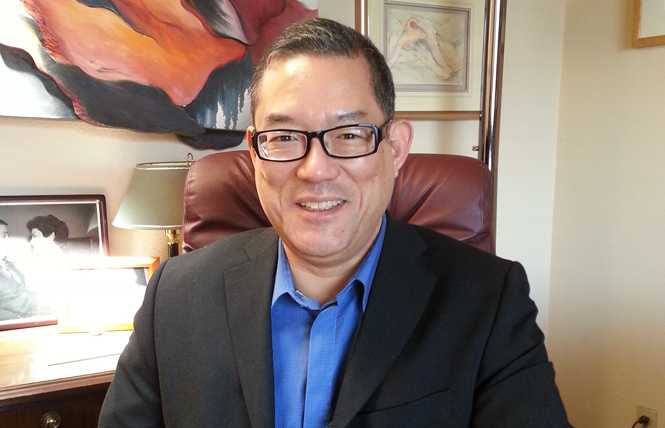 In a continuing effort to receive support from readers, the Bay Area Reporter has launched its membership program.
Viewing 1 thru 12 of 1875 Stories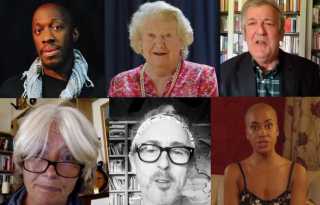 In an online fundraiser for two nonprofits, dozens of acclaimed actors and musicians perform intimate excerpts from the gay playwright/composer/author's plays, songs, poems and essays.
Matthew Simmons, known to many as his drag persona Peggy L'Eggs, died peacefully and unexpectedly on Tuesday, September 8 at his Oakland apartment. Friends and colleagues offered a stream of tributes and remembrances.
In her live-streaming queer Cuban comedy-drama 'Spanking Machine,' Marga Gomez shares the story of the first boy she ever kissed and how it made them both gay forever.
Howard, the new documentary on the life and career of gay lyricist Howard Ashman, encompasses the joy of creating now-classic musical animated features, and his tragic decline and death from AIDS.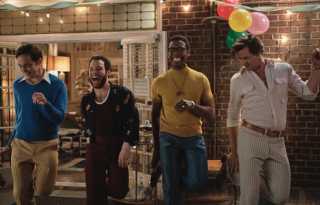 Ryan Murphy's film adaptation of the star-filled 2018 Broadway revival of Mart Crowley's historic play, The Boys in the Band, will be released online September 30.
New Conservatory Theatre Center announced the release of a new podcast, In Good Company, available for streaming and download starting August 26.
Medical ethics, journalistic practices, gender politics, body shaming, cancel culture and internet bullying are all on the table in 'Quack,' Eliza Clark's corrosive comedy-drama, now being mounted live-on-Zoom by Berkeley's Shotgun Players.
On third Thursdays, Lisa Geduldig brings us Lockdown Comedy, shows, online via Zoom. This month's show takes place on August 20 and promises to offer lots of laughs. The line-up includes the host's mom, at a senior home in Florida.
TV fans know him for 'American Horror Story,' Broadway fans know him for 'Xanadu' and 'All Shook Up.' Cheyenne Jackson, the handsome singer-actor, performs in an intimate concert fundraiser with our favorite musical theatre wizard, Seth Rudetsky.
New Conservatory Theatre Center, one of the countries busiest LGBTQ-focused performing arts groups, announced the cancellation of its Fall 2020 season, but some online programs will continue.
Broadway fans rejoice; Megan Hilty's concert with erudite pianist and musical genius Seth Rudetsky will stream Sunday July 26 at 5pm PST, with a repeat on Monday, July 27 at 1:30pm PST.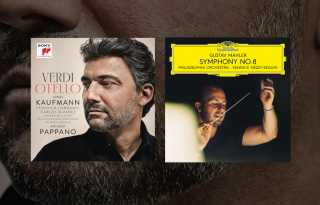 Jonas Kaufmann's performance as the lead in Verdi's 'Otello,' and a new recording of Mahler's eighth symphony, conducted by Yannick Nezet-Seguin, are reviewed.
Viewing 1 thru 12 of 1875 Stories