The Queen of Bounce will share stories from his new book, 'God Save the Queen Diva.' The New Orleans musician and reality show star will chat with hosts of bookstores nationwide, from Philadelphia, to Tulsa, Austin, Fairfield and Los Angeles.
Viewing 1 thru 12 of 2075 Stories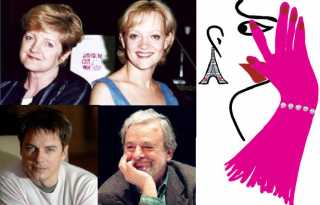 A 1997 recording of the full score of Stephen Sondheim and Arthur Laurent's cult favorite musical about corrupt politics, a miracle fountain and asylum inmates will be released on December 4, giving musical theater fans a new score to enjoy.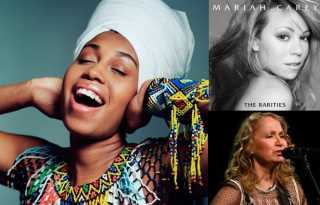 New music by Jazzmeia Horn, Suzzy Roche, Joan Osborne, Brandy, and -oh, yes- Mariah Carey, are reviewed, with music clips for your enjoyment.
Sam Doores, P.J. O'Connor, Will Butler, Grant Lee Phillips and other male musicians get some due attention.
Miss Faye Caro will perform with Poet Avotcja & Youth A Cappella Ensemble Vocal Rush, in a concert celebrating Black LGBTQ+ music pioneers like Billy Strayhorn, Little Richard and Sylvester.
While there have probably always been LGBTQ folks in Nashville, with each passing year, that community is becoming increasingly visible, thanks in part to artists such as the newly out singer/songwriter Jaime Wyatt.
People expressed shock and sadness when it was announced on Facebook that transgender performer Bambi Lake had been diagnosed with cancer and was receiving treatment at Zuckerberg General Hospital. She died on November 4.
June Millington is the very definition of a living music legend. A founding member of celebrated '70s all-female rock band Fanny, Millington and her bandmates, including sister Jean, paved the way for everyone from the Runaways to the Go-Go's.
While live concerts are mostly still on hold, LGBT and nonbinary musicians continue to release music at a steady pace. Whether you're into folk-rock, dance grooves or R&B hip hop blends, these twelve queer artists and allies are making music for any mood.
On her exceptional second album 'Eno Axis,' the North Carolina-based H.C. McEntire expands on the promise of her first record, delivering ten breathtaking songs on one of the best albums of 2020.
Chanticleer, founded in 1978 in San Francisco and dubbed as "the world's reigning male chorus," is not immune to the disruption engendered by the coronavirus. Yet despite tour cancellations, they continue to evolve and engage fans.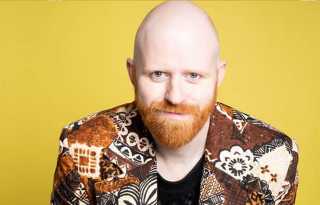 With references to the TV show 'Dark Shadows,' Kyle Motsinger's musical stylings range from playful goth to inspiring pop in 'Any Way I Want It To,' his just-released second album.
For some deliciously diverting fun, the new Netflix series Julie and the Phantoms brings a new adaptation of the popular Spanish telenovela with bouyant style. Among the cute cast are a gay drummer, and Cheyenne Jackson as a charming villain.
Viewing 1 thru 12 of 2075 Stories