Directed by gay filmmakers Rob Epstein and Jeffrey Friedman, "Linda Ronstadt: The Sound of My Voice" is not a standard bio-pic but more a celebratory portrait of the artist.
Viewing 1 thru 12 of 1983 Stories
Celebrations of Ludwig van Beethoven's 250th birthday start Jan. 16-18 with MTT conducting Piano Concerto No. 2 featuring soloist Emanuel Ax.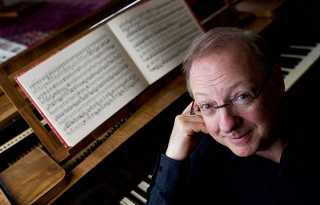 As we head into the new year, thoughts turn to Bay Area musical groups, leaders, and performers who manage to survive against the odds.
Swedish mezzo-soprano Anne Sofie von Otter and American soprano Dawn Upshaw are treasured singers with enduring careers
My love of historical recordings doesn't blind me to the fact that we live in a golden age of music-making now, and that it is preserved at a higher rate than ever.
Look out, Mariah Carey! Randy Rainbow has released a Christmas album that rivals yours: "Hey Gurl, It's Christmas."
The best thing about the new Go-Go's-songs musical comedy "Head Over Heels," now playing the New Conservatory Theatre Center, is that it isn't a jukebox musical at all.
For many in the Bay Area, the holiday season doesn't really start until they've attended the annual Chanticleer Christmas concert.
Philharmonia Baroque Orchestra and Chorale (PBO) and departing Music Director Nicholas McGegan made a warm-hearted gift to the holiday season last week with performances of Handel's stirring oratorio "Judas Maccabaeus."
The heartfelt welcome for incoming Music Director Designate Eun Sun Kim from the San Francisco Opera company, board, orchestra, stage crew and members of the press last Thursday could not have been more excited or sincere.
It might seem impossible, but last week's "The Future Is Now: 2019 Adler Fellows Concert" at Herbst Theatre was more special than ever.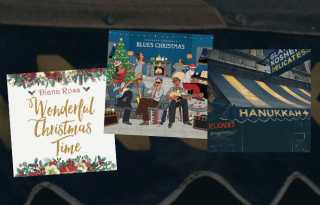 Welcome to the 2,373rd annual installment of our holiday music survey, filled with goodies for the good, the bad, and the naughty.
The San Francisco Gay Men's Chorus is riding high, preparing to celebrate the holiday season as they bring their annual extravaganza to the Sydney Goldstein Theater, followed by three Christmas Eve performances at the iconic Castro Theatre.
Viewing 1 thru 12 of 1983 Stories