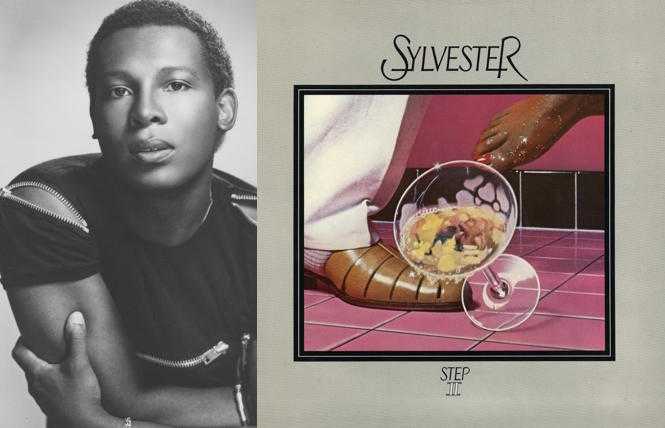 Disco icon Sylvester's 'Step II' album has been reissued, and a short online documentary tells the story of his fabulous yet too-brief career and life.
Viewing 1 thru 12 of 2036 Stories
Brittany Howard, Tom Goss, Jake Blount, Sarah Peacock and Maxx Mann offer diverse music with their own unique queer edge.
In one of the more creative stay-at-home projects, gay singer-songwriter Eric Himan offers a sweet tribute to the collective history of our "Local Gay Bookstore."
In his memoir 'A Tale of Two Tims: Big Ol' Baptist, Big Ol' Gay, Tim Seelig shares the story of his incredible life, from his roots among devout Southern Baptists, to his work with what is perhaps the most famous gay chorus in the world.
Pride Live, a social advocacy and community engagement organization for the LGBTQ community, held its third annual Stonewall Day, with pop star and presidents joining in.
Baltimore native, out musician, activist, and even a bit of a mystic, Sonia Rutstein, better known to her fans and followers as SONiA of disappear fear, has a musical gift for everyone, her new 12-song CD compilation "Love Out Loud."
As the main creator of the Hi-NRG music genre, Patrick Cowley briefly thrived on the dance music charts with originality and ferocity. Cowley's posthumously published diaries document his short life in 1970s gay dance and music scene.
Music from Marty Thomas, Kesha, Rachael Sage, Green Day, Shopping, Game Theory, The Third Mind and other musicians touch on colors of the rainbow.
San Francisco Opera announced the difficult decision to cancel its Fall 2020 Season due to the ongoing pandemic. Nearly 40 music productions and programs have been put on hold or cancelled, while online programming continues.
Celebrations of Michael Tilson Thomas' farewell month as Music Director of the SF Symphony have transformed unavoidably. COVID-19 robbed the maestro of his triumphant final victory lap, but can't diminish the impact of his historic 25-year tenure.
Gay singer-songwriter Tom Goss just released an emotional single and music video, "Regretting" starring 'Mean Girls' actor Daniel Franzese, from his seventh album, 'Territories.'
In previous years, the annual Fresh Meat Festival's been sold out, so this year the 19th annual diverse shows of transgender and queer performance, music and dance offers a bonus; everyone gets a front row seat! Online, that is.
The second annual Pride Summit and Prom, sponsored by Billboard and the Hollywood Reporter and scheduled for June 13, features a lengthy list of LGBT celebrities, actors and music acts.
Viewing 1 thru 12 of 2036 Stories