Although its hit mini-festival is over, Frameline continues to screen ticketed and free films online, including a series of narrative documentary and short films about AIDS.
Viewing 1 thru 12 of 2142 Stories
Black Lives Mattered in recent broadcasts, and casting decisions in animated series; plus, the popular 'Noah's Arc' will enjoy a new episode and online cast reunion.
Not only did Larry Kramer's writings and protests save millions of lives by shifting national health policy on AIDS, enabling effective treatment to reach PWAs, but his literary works mark a pivotal time in American gay lives.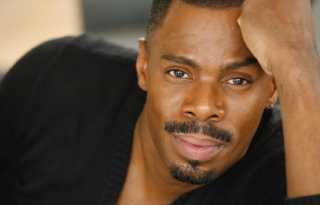 African-American Shakespeare Company's new Talk-Back interview series premieres online June 20 with actor, writer, and director Colman Domingo.
Step back in time to 1977 and enjoy Arthur J. Bressan, Jr.'s historic documentary 'Gay USA.' The fully restored film conveys the passion, anger, and defiant optimism of a community under attack, with rare footage of marches in San Francisco and the U.S.
While seemingly a family affair, 'A Secret Love' doesn't shy from tense squabbles and disturbing history, showcasing the steadfast devotion and fidelity of these two women's relationship, paralleling the entire arc of modern LGBTQ history.
In celebration of Pride Month, PBS will stream and broadcast five compelling documentaries about author Lorraine Hansberry, playwright Terrence McNally, chef James Beard, Dr. Margaret Chung, and musician Gladys Bentley.
Frameline44 announces its Pride Showcase lineup June 25-28, will stream online this year, and the four-day film festival includes a diverse array of features, documentaries and short films.
Three rarely screened 'bent' film classics will stream June 12 on the Roxie's website. 'Victor and Victoria,' 'Mädchen in Uniform' and 'Michael' show decidedly queer portrayals in the 1930s.
In his new book 'Sub-Lebrity: The Queer Life of a Show-Biz Footnote,' actor and former San Franciscan Leon Acord, now a resident of Hollywood, chronicles his life as an openly gay theater actor and a performer in low budget independent film.
In honor of Pride Month, Rotten Tomatoes, the film and TV review website, focuses on several historic LGBT publications' coverage of historic films, including the Bay Area Reporter.
Fans of slow-paced tension will probably find something to like about 'Clementine,' a new lesbian-themed indie film by writer-director Lara Jean Gallagher.
Dekkoo, the premiere subscription-based streaming service dedicated to gay men, announced its jury-selected winner and audience favorite short films as part of its 'Love & Distance' short film competition.
Viewing 1 thru 12 of 2142 Stories